Shortlisted for the 2016 Costa Biography Award and a 'Book of the Year' in the Economist, Financial Times and Mail on Sunday'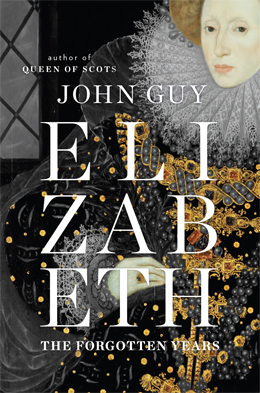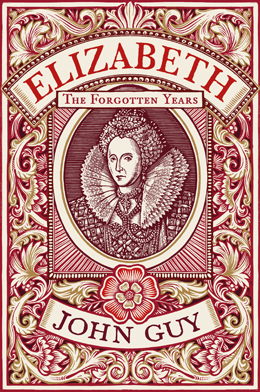 History has pictured Elizabeth I as Gloriana, an icon of strength and power – and writers have focused on the early years of her reign. But in 1583, when Elizabeth was fifty, there is relentless plotting among her courtiers – and still to come is the Spanish Armada of 1588 and the execution of Mary, Queen of Scots, triggering a war against Spain and the Catholic powers that would lead to the dispatch of four more Spanish Armadas. We have not, until now, had the full picture.
This gripping and vivid portrait of her life and times – often told in her own words (and including details such as her love of chess and marzipan) – reveals a woman who was insecure, human (when unable to sleep, she ordered one of her servants to ride 'with all speed' through the night from Greenwich to Whitehall, seven miles in each direction, to fetch a white satin bolster he had forgotten), who kept a black African page-boy as a conversation piece and was unpopular even with the men who fought for her. This is the real Elizabeth, for the first time.
What is distinct about John Guy's Elizabeth?
This is the first significant account of Elizabeth's life to focus on her later years. Guy introduces us to a woman who is refreshingly unfamiliar: at once powerful and vulnerable, wilful and afraid. He captures with dramatic immediacy the challenge of being both a woman and a queen. He shows how, during this time, Elizabeth wasn't losing her grip – in fact, once she was beyond menopause, she was stronger because she couldn't be bounced into marriage. And although there were scheming courtiers – had a certain sheriff supplied the Earl of Essex with enough trained soldiers, his attempted coup may have posed a greater threat than it did – Elizabeth was more astute than the men around her. (Ralegh, for example, thought her incompetent – but she just chose differently, to match England's ambition to its resources rather than risk her throne in an ill-defined quest for a worldwide empire.)
The book makes fresh use of 250,000 pages of primary documents from the era, not counting large parchment rolls (e.g. Elizabeth's lord chamberlain's accounts; only from these can her movements be worked out). While researching the book, Guy found that vast tracts of handwritten state papers to do with England's relations with European powers remained almost untouched. And perhaps most excitingly, he has used some thirty of Elizabeth's unpublished letters and drafts of many more, which offer new or hidden insights into both her methods of working and often her private thoughts. In these documents, she voices her own distinctive, and surprisingly resonant concerns.
The book is full of historical revelations. For example, new documents in Brussels reveal that even after the 1588 Armada sailed, Elizabeth was grovelling for peace; despite embarking on the longest war of any other Tudor monarch – a war that lasted longer than the First and Second World Wars combined – she was frantic to prevent the Armada and was seeking peace on the most abject and humiliating terms. She could not bear to contemplate the idea of Spanish soldiers landing on English soil.
Moreover, a high-level mole was passing Philip II highly secret intelligence about Elizabeth's military and diplomatic plans. For 450 years the role of 'Julio', who was working for the Spanish ambassador, Mendoza, lay undiscovered.
The book shows us an ageing woman, who though still powerful, was human too. Her authentic voice is seen in her letters, several of them newly published, in which she confesses human flaws ('You know I am no morning woman') or she justifies her 'just jealousy' of Mary Queen of Scots ('For she herself knoweth how great contentment and liking we had for a time of her friendship'). In other letters, Elizabeth speaks disparagingly of James VI ('I wonder how base minded that king thinks me that with patience I can digest this dishonourable slur. Let him therefore know that I will have satisfaction, or else'), or she threatens disobedient courtiers ('For as we have authority to rule, so we look to be obeyed, and to have obedience directly and surely continued unto us, and so look to be answered herein at your hands'). Her mistrustful, anxious character is evident in reports by Harington that Elizabeth 'stamps with her feet at ill news, and thrusts her rusty sword at times into the arras in great rage'.
The book also offers fascinating and vivid details about Elizabeth's life and times, including stories of Elizabeth and Essex playing cards at night until 'the birds sing in the morning', the discovery that Burghley as opposed to Ralegh was the first man in England to serve the queen sweet potatoes, her liking for all things Italian, for female musicians and acrobats, women fools and dwarfs and her preference for women weeders in her private gardens.
In what other ways is Guy's book different from others on Elizabeth's reign?
Guy steers clear of the myths originating with William Camden's Annales or History of Elizabeth, published between 1615 and 1627 – Camden, for example, air-brushed the brutal torture of Catholics that took place in Elizabeth's later years and promoted the image of a 'benevolent queen' who had rewarded 'those that were wounded and indigent' after the 1588 Armada campaign 'with noble pensions'.
Guy dispels the myth of her popularity, exploding the concept of 'Good Queen Bess' to show that this complex character was unpopular even with the men who fought for her, many of whom she left die in the gutters without their wages, or else to beg. Comments such as those to war veterans describing them as 'wandering idle persons of [the] condition of rogues and vagabonds' earned her few fans.
Guy counters Lytton Strachey's argument that Elizabeth was in love with Essex, arguing that Essex was partly an accessory, ultimately disposable: 'She was not in love; that could never be. ' Whereas Strachey based his biography Elizabeth and Essex on 'facts' that were nebulous or even wrong, Guy strikes out and gets closer to the truth about the ageing Elizabeth by returning to the original, handwritten letters and documents in the archives rather than by recycling familiar anecdotes culled from unreliable memoirs
Most biographers are unaware of the fact that Elizabeth disliked having her portrait painted and may have only sat for her portrait as little as five times. Courtiers as opposed to the queen commissioned portraits as a sign of their loyalty – but these were often copied from previous depictions or occasionally modelled on the queen's bedchamber women wearing her clothes instead of the monarch. The 'Virgin Queen' image was also only introduced later in her life than has been previously thought, not until 1578 – a Victorian misreading of Camden's Annales is responsible for the misconception that she spun this view of herself for propaganda purposes.
By returning to original French writings rather than relying on often defective translations, Guy is able to dispel certain misconceptions about Elizabeth's character – for example the idea that she flaunted her sexuality in her choice of dress, disproven by going back to the original writings and rediscovering the correct sixteenth century meanings of words like gorge and échancré, which shows that in fact Elizabeth favoured Italian and especially Venetian necklines. New documents also throw fresh light on the vexed question of whether Elizabeth really did ever finally designate James VI of Scotland as her successor.
John Guy is arguably the world's leading expert on Tudor history… [This is] a wonderful book and a magisterial account of the latter half of Elizabeth's reign that calmly reassesses every claim and myth. The result puts the record straight, but it also allows Guy to produce a pacey and compelling story, replete with intricate spy networks, public scandals and inevitably sex. But it is Elizabeth's human flaws that make the book so compelling…Masterly.

Jerry Brotton, Sunday Times
Guy is no ordinary historian. Few can match his ruthless obsession for accuracy. Between every line comes whispered reassurance: 'You can trust me; I touched those documents.' Guy the scholar melds perfectly with Guy the storyteller. Small tales are used to illustrate big issues. Under the weight of Guy's scrutiny, familiar myths crumble. The weight of evidence suggests that he understands Elizabeth better than any historian has.

Gerald DeGroot, The Times (Book of the Week)
Elizabeth is at once more fragile and more monumental than she has generally seemed …While she believed herself a queen first, and a woman second, few others did. That tension animates the life. Guy is exquisitely attuned to the backwards-and- in-heels nature of Elizabeth's reign …A fresh, thrilling portrait

Stacy Schiff, New York Times
John Guy persuades us that pretty much everything we think we know about Elizabeth is wrong.

Andrew Roberts, Wall Street Journal
John Guy, as eminent a Tudor historian as they come, has set himself the explicit task of correcting Strachey's colourful narrative of Elizabeth's old age. The result is 400 pages of outstandingly documented scholarly detail … scholarship that should earn the respect of popular and expert reader alike.

Kate Maltby, Spectator
One of the very best historians we have in the country. Guy is in his element prising off the myths that are barnacled to the queen. It is brilliant, vigorous history and a triumph of storytelling and scholarship

Jessie Childs, Daily Telegraph
[A] most excellent biography. It puts a cruel but clarifying lens on the vain monarch's twilight years. She has never been more exposed than in Guy's tome. A contender for history book of the year.

John Lewis-Stempel, Sunday Express
What emerges from the author's great efforts to mine the archives for a truer picture is amore flawed Elizabeth—but perhaps a more human one.

Economist
Oft portrayed as fierce, this reveals an Elizabeth I who is in fact fallible and insecure.

NewDay
There is a lot to like about this book. Energetic [in] tone …. Guy is a lively guide … Guy is especially good when describing the political machinations of Burghley and Walsingham …[and] Guy gives us a clean sense of a man [the Earl of Essex] who was brilliant, vain, petulant and self-serving in equal measure.

History Today
As you'd expect from John Guy, this is a very good read, a vivid and fascinating warts-and-all portrait of the ageing Elizabeth, backed by meticulous research.

Claire Tomalin
John Guy's Elizabeth presents a beautifully rounded portrait of both the woman and the queen. Thanks to Guy's prodigious use of previously untapped material, we see, for the very first time, the full panoply of ambition and insecurity, plotting and deceit that marked the middle years of her reign. This is a masterful biography.

Amanda Foreman
A gripping story of Queen Elizabeth's last years, authoritatively researched and engaging recounted by the leading Tudor historian of our age. It will be of special interest to anyone interested in the political world in which Shakespeare's Elizabethan drama is steeped—from anxiety over royal succession to England's costly war in Ireland.

James Shapiro
Enthralling … the book is also beautifully illustrated.

Editor's Choice, Bookseller
Absolutely one of the best biographies of Elizabeth ever.

Kirkus Reviews
Significant, forensic and myth-busting, John Guy inspires total confidence in a narrative which is at once pacy and rich in detail.

Anna Whitelock,Times Literary Supplement
Scholars and general readers alike will relish this fresh, illuminating portrait of one of England's greatest monarchs … impressive.

The Financial Times
Magisterial … One is quickly aware that he has written what will be the definitive account of that era for the present generation.

Roy Strong, Country Life
The brilliance of Elizabeth: The Forgotten Years lies in the energy of its narrative, as well as in Guy's eye and ear for scene and conversation. To interweave all of this with the life of the queen is a formidable achievement. He has captured the complexity of contemporary politics … Most striking is Guy's portrait of Elizabeth.

Stephen Alford, London Review of Books
Guy is a master of the early modern archive: few historians are better equipped to navigate the tangled skein of Elizabethan records, to judge their claims and counter-claims, and to make their silences speak … Guy's careful work with documents known and unknown, scattered throughout Europe's archives, allows him to paint a novel portrait of a complex – maybe even unknowable – queen.

John Gallagher, The Guardian